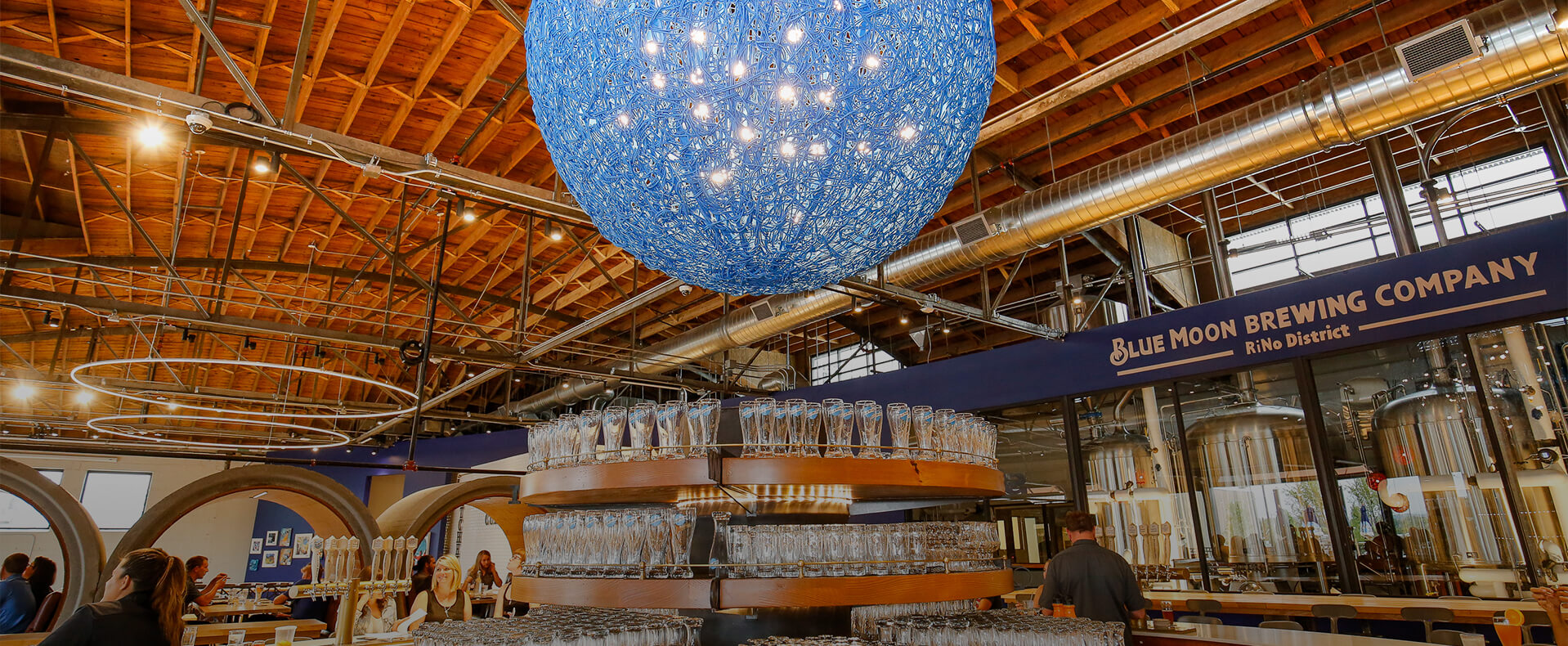 The River North Arts District of Denver, Colorado, (fondly known as "RiNo" by locals), is a hub of creativity with trendy art galleries, colourful murals, quirky bars and festivals. We are happy to call RiNo home for Blue Moon and look forward to welcoming you in our doors.
Come see what's brewing
Our brewery story started at Denver's baseball Stadium, Coors Field in 1995. It was here where our Belgian White Belgian-Style Wheat Ale was born. The Sandlot brewery, located behind the Right Field Stands at the Stadium continued brewing artfully crafted beers for more than 20 years gaining fans across Denver and the world.
In the Summer of 2016 we brought our same creativity and passion for beer to our new state-of-the-art brewery and restaurant in Denver's artistic RiNo District. Since them we've been doing what we do best by putting our passion into practice and brewing artfully crafted beers. Today Blue Moon is brewed at the RiNo Brewery in Denver and other locations throughout the world.
River north art district
(RiNo)
The RiNo District in Denver is a hub of creativity with trendy art galleries, colourful murals, quirky bars and festivals. The RiNo District is a former industrial hub and formed part of the 4 historic neighbourhoods including Cole, Five Points, Elryia/Swansea and GlobeVille. The area was once home to the foundries and industrial workshops that drove economic success in Denver but as industry moved away from the city in the 80s and 90s many warehouses became vacant. Slowly artists began to populate the derelict warehouses and the area became a fertile ground for art, artists and creatives which transformed the area.
Step inside the brewery
We're always excited to share our creativity and innovation with you at the Brewery bar. Check out over 20 rotating beers with some old favourites and fresh new ones from the minds of our brewing team. We invite you to pull up a barstool and join us next time you're in Denver.