Mediterranean Spiced Lamb Chops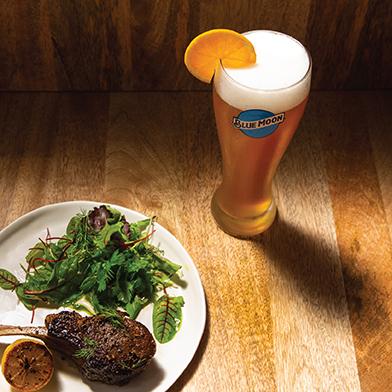 Serves
2 as a main, 4 as an appetizer
Ingredients
4 double cut lamb rib chops, frenched
1 tbsp high heat oil, such as canola for cooking
½ lemon
1 tsp local or orangeblossom honey
3 sprigs fresh dill
INGREDIENTS (SPICE MIXTURE)
1 tsp cumin seed, ground
1 tsp fennel seed, ground
1 tsp coriander seed, ground
1 tsp black peppercorns, ground
¼ tsp chili flake
¼ tsp garlic powder
½ tsp dark brown sugar
1 tsp Kosher salt
Preparation
In a small bowl, mix the spices together. Thoroughly rub lamb chops on all sides with spice mixture. Preheat a 10"-12" cast iron pan over medium high heat for 5 minutes. Turn heat down to medium low and add the oil. Place the lamb chops in the cast iron. Cook for about 20-25 minutes, rotating the lamb chops to sear on all sides. Monitor the heat; you want a constant light sizzle on the lamb so they are slowly caramelizing. This allows the chops coast and render to perfect medium on the stove top. With about 5 minutes remaining, use a pair of tongs to add the ½ lemon to the pan, face down, to caramelize. Use a meat thermometer to check the chops and remove from the pan when they reach an internal temperature of 130ºF. Place the lamb chops on a platter, and let rest for 5 minutes.
SERVING SUGGESTION
To serve, squeeze the caramelized lemon over the chops and drizzle with honey. Top with fresh dill and serve.
PAIRING NOTES
The deep seared spice flavor and rich flavor of the lamb doesn't over power Blue Moon Belgian White. In fact, like a deep rich red wine, the lamb brings out a robust slightly sweet golden wheat flavor.