Summer Moon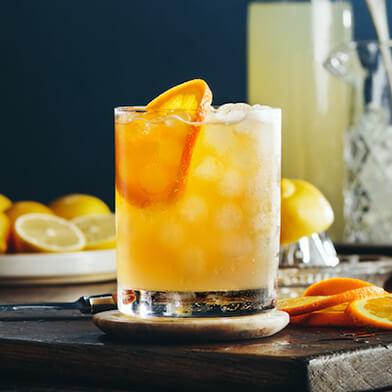 Ingredients
8oz Blue Moon® Belgian White Belgian-Style Wheat Ale
1oz Vodka
2oz Lemonade
Method
Shake the vodka and lemonade with ice and strain into a double old-fashioned glass over ice cubes.
Top with Blue Moon and stir gently, to preserve carbonation.
Serve with an orange wheel.
Brewmaster's Note
The citrusy orange peel notes in Blue Moon complement the zesty lemonade.
The blend of citrus flavors combined with the vodka adds an extra punch.
The vodka provides a neutral palate and helps make the drink finish smoothly.