Roasted Eggplant Taco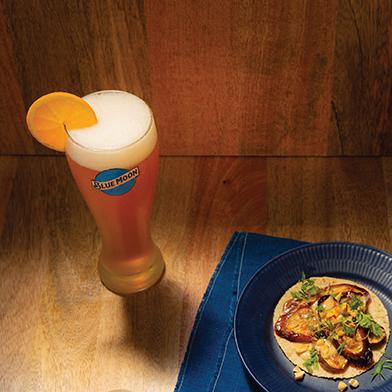 Serves
2 as a main, 4 as an appetizer
Ingredients
4 count warmed corn tortilla
2 tablespoons Tahini Sauce
Two Japanese Eggplant
⅓ cup Extra Virgin Olive Oil
¾ teaspoon Sea Salt
Drizzle of Tahini Sauce (recipe below)
Drizzle of Chili Oil (recipe below)
1 teaspoon Thinly Chopped Scallions
1 teaspoon Chopped Cilantro
1 teaspoon Crushed Roasted & Salted Peanuts
2 teaspoon Pickled Green Mango (optional)
INGREDIENTS (TAHINI SAUCE)
¼ cup Tahini
1 tablespoon Soy Sauce, Low-Sodium
¾ teaspoon Cane Sugar
⅛ teaspoon Sea Salt
2 tablespoons Water
3 tablespoons Lemon Juice
INGREDIENTS (CHILI OIL SAUCE)
¼ cup Sunflower Oil
2 tablespoons Minced Garlic
1 teaspoon Crushed Red Chili Flakes
Preparation
Preheat oven to 450 degrees. Wash eggplant, pat dry, trim both ends, and slice diagonally into ¼" slices. In a mixing bowl, drizzle oil all over the eggplant to lightly coat. Sprinkle with salt. Transfer to a sheet tray, roast for 20 minutes, and flip eggplant slices to roast for another 15-20 minutes on the other side until golden brown with crisp edges. While eggplant cooks, make tahini sauce. Make chili oil. In a pan, lightly oil the pan and griddle the tortilla on both sides until warm and soft. Assemble your taco and serve.
PREPARATION (TAHINI SAUCE)
In a mixing bowl, add ingredients and whisk until smooth and sauce has slightly thickened. Set aside.
PREPARATION (CHILI OIL SAUCE)
In a sauce pot, heat the sunflower oil on low. When oil is heated, add garlic to toast. Stir. Once garlic is sizzling, add chili flakes and cook on low while stirring until aromatic, about 5 minutes. Set aside.
SERVING SUGGESTION
Spread tahini sauce in center of tortilla, layer the eggplant slices on, drizzle more tahini sauce, drizzle chili oil, top with scallions, cilantro, peanuts and pickled green mango (optional).
PAIRING NOTES
Belgian White: We love the contrast of hot and cold between the spice and cold beer. Cilantro and crushed peanuts bring the taco together and play off the coriander and nutty flavors of the beer.
Mango Wheat: If you choose to add pickled green mango as a garnish (optional), it will pull out the fruity flavors in the beer when paired together!