Sesame Peanut Noodles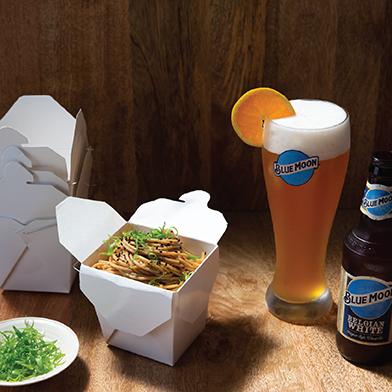 Serves
2 as a main, 4 as an appetizer
Ingredients
8 oz of cooked thin round wheat noodles (prepared al dente)
½ cup extra virgin olive oil
2 tablespoons minced garlic
1 cup of finely chopped scallions
2 teaspoons of sesame oil
2.5 tablespoons of black vinegar
½ tablespoon of Chili Oil (recipe below)
½ tsp raw honey
2 teaspoon of smooth peanut butter
½ tsp sea salt (but really to taste)
Sesame seeds for garnish
INGREDIENTS (CHILI OIL)
1 cup of extra virgin olive oil
½ cup of chili flakes
Preparation
Heat up garlic and extra virgin olive oil together until garlic is fragrant and lightly golden. Stir in the chopped scallions until scallions look cooked but bright green. Turn off heat. Add into the garlic scallion mixture: sesame oil, chili oil (see recipe), black vinegar, honey, peanut butter, and salt. Mix well with a whisk. Mixed in noodles and combine gently. Portion out into two bowls and top with toasted sesame seeds.
PREPARATION (CHILI OIL)
Heat chili flakes and oil together until the flakes smelled toasted (like popcorn). Keep on a low medium heat so it doesn't burn.
SERVING SUGGESTION
Mini Chinese take-out boxes with chopsticks
PAIRING NOTES
These noodles are spicy and nutty, complementing the Belgian White's flavor profile.