Currently Available Beers
Summer Honey Wheat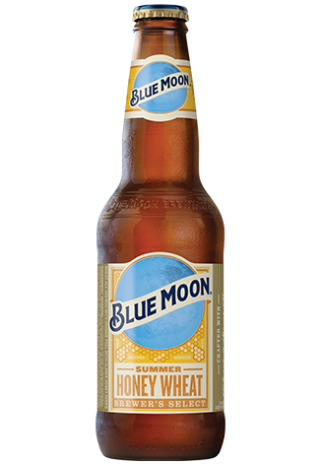 A filtered beer crafted with clover honey balanced by a hint of citrus.
Our Twist
Clover Honey and Orange Peel.
Food Pairing
Grilled summer fare such as marinated chicken or pork with honey mustard sauce.
Awards
Gold Medal at the 2010 Great American Beer Festival® - Blue Moon® Summer Honey Wheat Ale, Specialty Honey Beer Category.
Availability:
This product is only available in certain markets