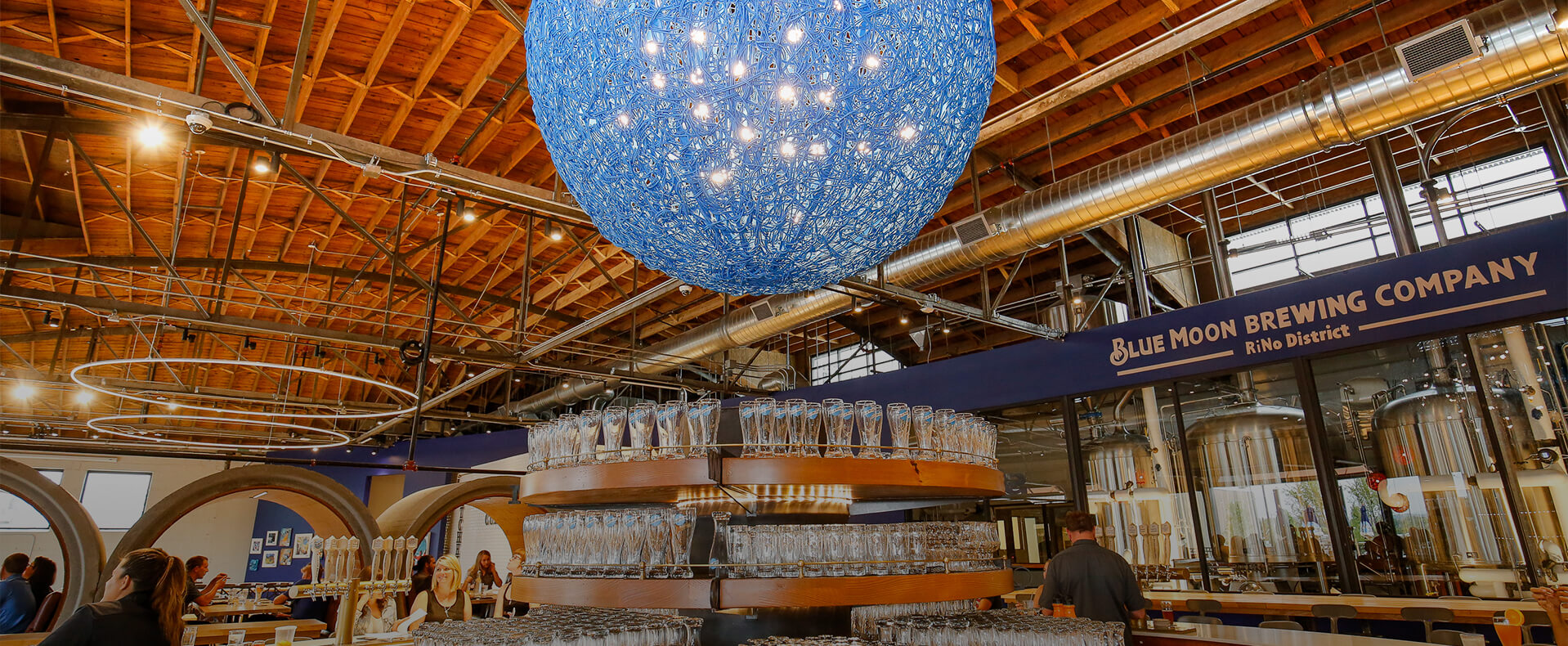 Come see what's brewing
Blue Moon® Belgian White Belgian-Style Wheat Ale was born in Denver's baseball stadium, Coors Field, in 1995. For more than 20 years, the Sandlot brewery provided our team of brewers an opportunity to create and share new beers with fans around the world from Denver.
In the summer of 2016, Blue Moon brought the same creativity and passion for beer to our new state-of-the-art brewery and restaurant in Denver's RiNo District. Since then we have been brewing fan favorites (old and new), and experimenting with new and unique ingredients on our pilot brewing system. With 20+ rotating taps, we invite you to pull up a barstool and enjoy one of our special brews.
Blue Moon is proudly brewed at the Sandlot, at the RiNo Brewery, and at breweries throughout the world.
3750 Chestnut Place, Denver CO 80216
Monday - Friday 11am to 4pm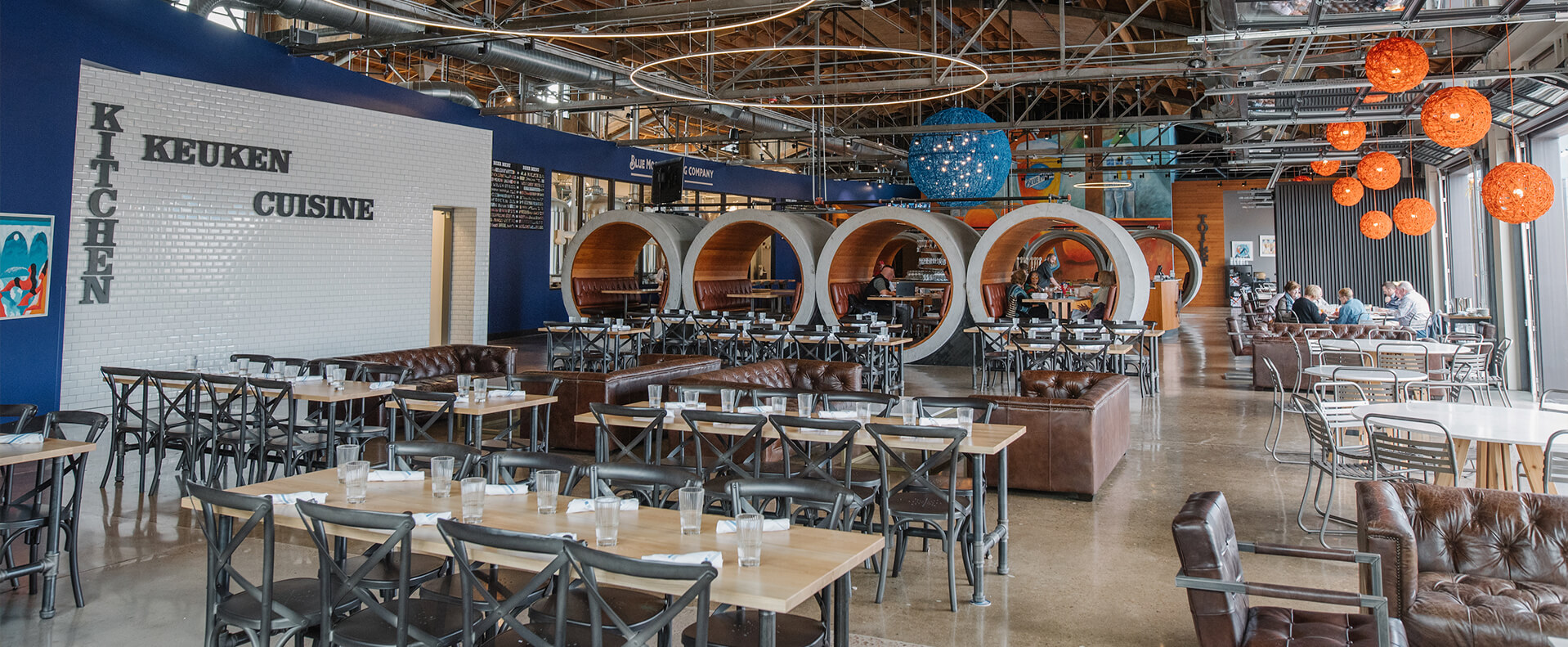 Private Events
Whether setting up a meeting for 10 people in our private event space or a reception for 150 on the north side of the restaurant, we will work with you to execute a great event. Our private event space is a unique room in the middle of our brewery surrounded by our pilot system, and fermentation tanks.
For additional information or to host an event at the RiNo brewery, please click here.